---
Flavours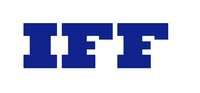 The exclusive agent in the Czech Republic
RPJ International s.r.o. is the exclusive agent of IFF (International Flavours & Fragrances) in the Czech Republic. IFF is one of the largest global manufacturers of flavours and a leading company in the fragrance industry. We strive to maintain the IFF's R&D know-how, we are constantly keeping up with innovation and setting new trends in flavour creation.
"Sparking the senses through foods and beverages"
A flavour is what gives food and drinks their magic and makes our sense of taste so unique. It is also the key factor of our success that builds customer loyalty and drives the demand for our products. IFF helps us deliver unique flavours that push the boundaries of convention and complete each product according to the customer's requests.
We offer all flavour solutions you can think of and it will be our pleasure to share more information in person.